The scholarships and cultural relation section
The Unit staff is :-
1-Lecturer assist. Haider Najim Abood .
2- Senior technician . Nidhal Alwan Jwad .
3-Translator . Alaa Ammar Mahdi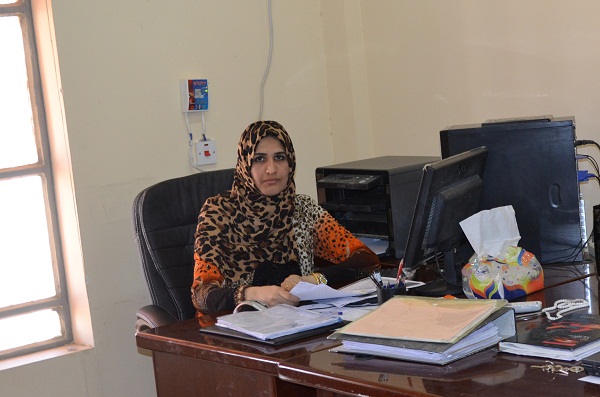 The scholarships and cultural relation section
This section ,in fact ,is one of the most important departments at the college . It prepares the draft of the cultural agreements between the college and it`s counterpart outside Iraq . This section also deputes the senior people and employees to participate in different scientific activities . It seconds the academic staff to teach in Arabic and foreign universities .It nominates the students to study outside Iraq through scholarships , studentships and exchange students to get post graduate degrees according to their majors .
This section includes three units : –
The cultural relations unit .–
Students affairs outside Iraq unit .–
Studies outside Iraq unit .–
Unit of cultural relations:- –
This unit is responsible for writing drafts of cultural agreements , assigning and following up them to be done , collecting the nominees papers and their documents .Seconding the academic members to the local and Arabic universities in order to meet the college specializations Receiving and farewelling deputations visit the college .
Unit of Students affairs outside Iraq : – –
The main function of this unit is to send students to study in Arabic and non-Arabic universities to get under-graduate and Post graduate degrees . This includes the following types.
Scholarships 1- self-funded 2- studentship
In addition , this unit circulates the scholarships from the university to the college . Specializations of the college will be determined according to certain rules to send students to certified universities outside Iraq .
Unit of studies outside Iraq : –
In this unite, the documents and papers of nominees for scholarship and studentships are collected to be sent to university . Facilitating the students travelling abroad for study . Organizing their sponsorships and contacting the students through email them until getting their degrees .